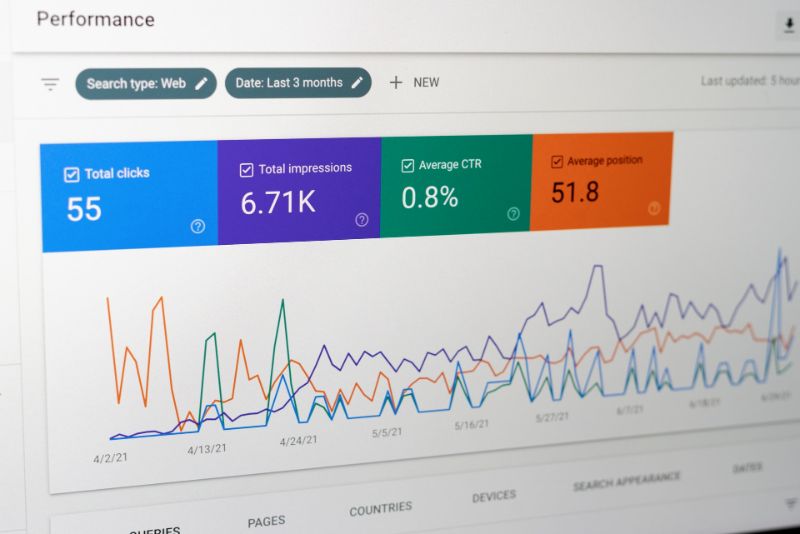 Table of contents
Ok, I know you want a simple answer. I'll try to keep it simple. On this blog post you're reading, you can see the ads right? Every couple of paragraphs there is an ad, at the bottom of the post there is an ad. Ok, I get paid for each person that is looking at this blog post. But how much do I get paid? That depends on what country the person is looking from. If the person is American, I get paid the most. Then UK/Australia etc. If the person is from Pakistan, Bangladesh etc. I get paid the least. Why? Because Western countries are much more likely to purchase something. Whether it's a new iPhone cable, or a t-shirt. That's the reality.
What is RPM:
The easiest answer to How Many Page Views Do You Need to Make Money from Your Blog comes down to RPM. RPM is 'revenue per mille' OR in normal English, how much you get paid for every 1000 people who see the ad/read the blog post. It's this 'RPM' that varies depending on the country. So if you're writing about 'Visiting Florida', your RPM is high because the audience is mostly American. If you're writing about things to do in Bangladesh (which is exactly the kind of stuff I write, and I'm interested in!) your RPM is much lower.
Ok, but how much do people actually earn from ads on their blogs?!
Ok, Ok. Don't hold me to this, because it varies greatly. RPMs can vary from
What niche pays the most in blog revenue?
I write about travel, so you can see my RPM ranges from roughly
Final thoughts on page views and blog revenue
Now I'm sure these figures can be disputed but they give you an idea about what page rank you require, and how many unique monthly visitors you need to generate a certain amount of cash (through ads etc). So if you want to make $50k USD per year from your blog, then you roughly need 500,000 page views per month. This is all without selling ebooks, using affiliate marketing or selling your time or expertise, they all increase revenue further.
Note, I'm not selling anything here, I'm not making any money from this post, I just know that when I started out blogging I wanted to know some figures and they were difficult to come by, these are the sort of figures that I, and some of my friends, regularly turn from each website. Now imagine having 4 or 5 websites. Suddenly the money increases quickly! Good luck and happy travels!!
.10 to just less $20. Travel kind of sucks for blog income. If you write about financial services or insurance, the RPM is MUCH higher. This is because people are constantly buying online products related to blog content.
However, I recommend you blog about what you love. Not what is lucrative. You'll burn out. I love to travel, especially to adventurous destinations, so if blogging about traveling to Iraq, or traveling to Syria doesn't make me much money, that's ok. I enjoy it. That's why I'm still blogging 10 years later. If I blog about banking, I would make more money per 1000 page views, sure, BUT I would have stopped blogging years ago. And therefore made A LOT LESS money, because I quit! So yeah, blog what you love.
.10 for every 1000 views, as seen in my income report below. To $50+ RPM for every 1000. But I write about travel which is not as lucrative in terms of revenue per 1000 views as other niches.
What is RPM in blogging; Countries with low RPM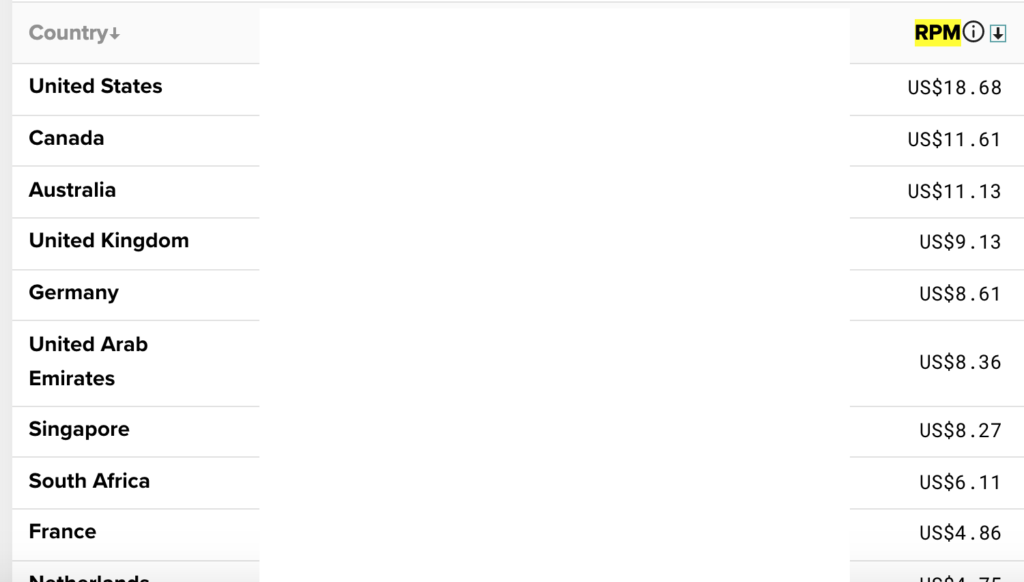 What is RPM in blogging; Countries with high RPM
Good news/ bad news time about how many pageviews is takes to make a full-time income blogging.
The good news: When you start making money and seeing your traffic taking off, you know that your foundation is solid thanks to how long you've been making great content.
You don't want that to happen to your site! You want your readers to get hooked on your writing and your story and jump from post to post reading more and more of your content. Then you want them to follow you on social media and subscribe to your email list. And you want them to WANT to hear more from you!
None of those things will happen until you have been working hard at blogging for a while. People won't have posts to click over to. They won't have an email list to subscribe to. You might not even have a facebook page up and running yet.
How Can I Increase My Blog Traffic
Use Keywords and SEO Techniques in your Blog Posts
If you're looking to increase traffic to your blog, one of the best things you can do is focus on using keywords and employing SEO techniques in your posts. This will help make your content more visible on search engine results pages (SERPS), making it more likely that people searching for topics related to what you're writing about will find your blog.
Share Your Blog Posts on Social Media Platforms
One of the simplest and most effective things you can do to increase your traffic is to share your blog posts on social media platforms. This will help expose your content to a broader audience and potentially attract new readers to your blog.
Comment On Other Blogs And Websites Related to Your Niche
Another way to boost traffic is to comment on other blogs and websites related to your niche. By engaging in thoughtful and relevant conversation, you can promote your blog and establish yourself as an authority in your field.
Guest Post On Other Blogs And Websites
Guest posting on other websites is a great way to get your name and work out there. Participating in online and offline communities related to your field is another good way to get exposure for your blog.
Optimize Your Blog Posts for Search Engines
One way to increase your blog traffic is to optimize your blog posts for search engines like Google and Bing. This means including keyword phrases in your posts that people are likely to search for and using them in the right places (e.g., in the title, in the body, and the headings).
Create Infographics And eBooks About Your Content
Creating infographics and eBooks to compliment your content is a great way to increase traffic to your blog. This can help attract new readers and followers and prompt existing readers to share your content on social networks.
Reach Out To Bloggers and Journalists
One great way to increase traffic to your blog is by reaching out to bloggers and journalists who might be interested in covering your blog. You can start by finding bloggers and journalists who have written about similar topics in the past, and then reach out to them with a pitch describing your blog and why you think their readers would be interested in reading it.
Submit Your Blog To Directories And Online Publications
Source:
https://onestep4ward.com/page-views-make-money-blogging/
https://www.carolinevencil.com/how-many-pageviews-do-you-need-to-make-a-full-time-income-blogging/
https://websitefabricator.com/how-many-page-views-is-good-for-a-blog/?utm_source=rss&utm_medium=rss&utm_campaign=how-many-page-views-is-good-for-a-blog